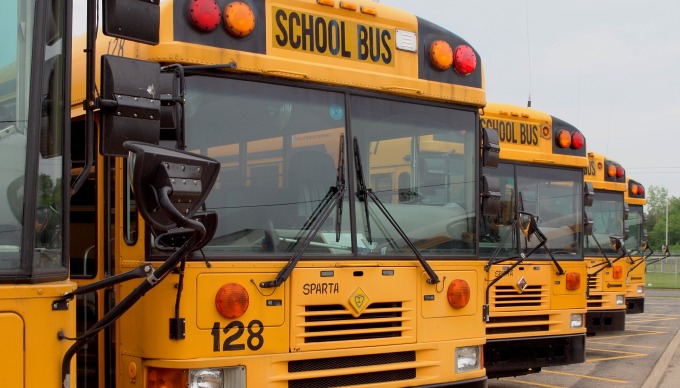 Transportation
2021-2022 Elementary Bus Routes
Elementary AM Bus Runs
Elementary PM Bus Runs
2021-2022 Secondary Bus Routes
Secondary AM Bus Runs
Secondary PM Bus Runs
Please note that ALL bus routes are subject to change as new enrollments happen. Thank you.
2021-2022 WINTER In-Town Shuttles
Our In-Town Winter Bus Shuttles will starting running on Monday November 29, 2021 and will be available to students walking to/from school through Wednesday March 30, 2022. Riders will ride the same bus back to their stop in the afternoon and will be within the first 2 stops.
Locations:
47 Washington Street - Bus 8022 - pick up approximately 7:28am
Corner of Pearl St and Vine St - Bus 8022 - pick up approximately 7:30am
44 Ida Red - Bus 8011 - pick up approximately 7:25am
Lamoreaux Park - Bus 8011 - pick up approximately 7:28am

*All bus riders must ride their assigned bus home. Taking a different bus home with a friend is not allowed due to bus capacity limits.*

Sparta Transportation Office
429 S Union St
Sparta, MI 49345
Main Office: 616-887-0136
Office Hours:
6:00 am - 4:00 pm