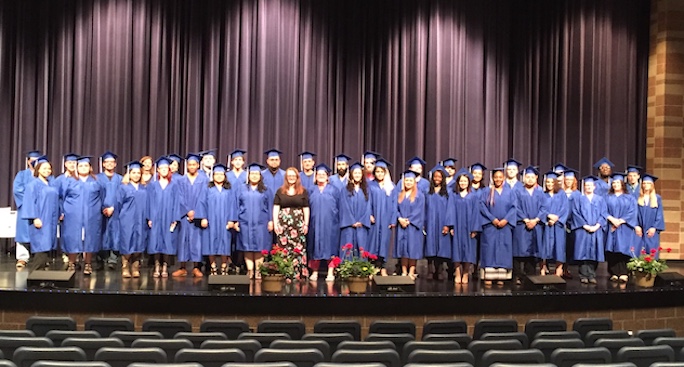 Welcome to Sparta Adult Education
At Sparta Area Schools Adult Education, we see your potential and surround you with a group of caring, highly qualified instructors to help support your studies. We organize our program around your personal goals, both on-site and online. Whether you need a High School Diploma, Job Training, GED, or English as a Second Language, you belong here.

We provide in-person services in Cedar Springs, Comstock Park, Kentwood, Sparta, and NW Grand Rapids, as well as limited enrollments for virtual and home outreach instruction.

All individuals enrolling must reside in Michigan. There are no county or city residency requirements to enroll in in-person programming. Virtual and home outreach students must meet additional residency requirements to enroll.

Program information:
Classes run year-round, with open enrollment from July - May.
Must be over 18 YEARS of age AND reside in MICHIGAN.
***For more information, call (616) 887-7321 or fill out our Pre-Registration Form.***
High School Diploma Completion
Earning a diploma is the first step to a more fulfilling career. Online instruction from our certified teachers will help you get there, no matter your age. You bring the motivation, and we will help you graduate to greater things.
18+ years; No upper age limit
GED Preparation and Testing
Need to prepare for the GED tests? You are looking in the right place. At Sparta Area Schools Adult Education, all practice and official GED tests are FREE for students with good attendance.
English as a Second Language
Say "hello" to your second language. Based on your unique needs and language skills, our instructors will help you obtain proficiency in the English language.
Workforce Preparation and Job Training
A little help can take your career a long way. That is why we offer college assistance, job preparation services, and can guide you in the right direction for National Career Readiness Certificates through ACT WorkKeys testing.