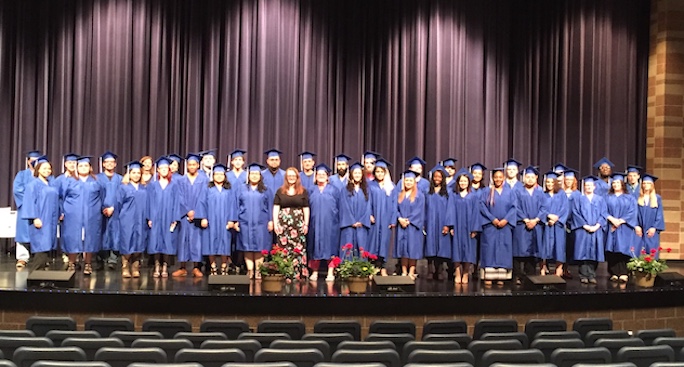 Welcome to Sparta Adult Education
*** ENROLLING FOR 2019-20 NOW! ***
ALL CLASSES AND SERVICES ARE FREE!

Providing services in the following areas of Kent County: CASCADE, CEDAR SPRINGS, COMSTOCK PARK, LOWELL, PLAINFIELD, SPARTA, WALKER, , and NW GRAND RAPIDS
Want more information: https://form.jotform.com/90067056156153
Sparta Adult Education offers instruction by experienced professional teachers in the following areas:

High School Diploma – Online-based instruction with individual tutoring from certified teachers to earn a Sparta High School diploma.
GED (High School Equivalency) – Instruction to prepare to take the four GED tests. All practice and official GED tests are FREE for students with good attendance.
English as a Second Language – Instruction to obtain proficiency and fluency in the English Language and Civics Education.
Adult Basic Education – Instruction/tutoring for individuals who need remedial mathematics or reading assistance, and for those looking to continue their learning after completing our ESL program.
Adult Secondary Education – Instruction/tutoring for individuals who already have a GED or diploma, but need remedial mathematics or reading assistance for post-secondary education or their career.
Career Coaching – Assistance for all students in planning and navigating career choices, including post-secondary advising, financial aid assistance, introduction to West MI Works! services, financial and computer literacy classes, employability skills training, and National Career Readiness Certificates through ACT WorkKeys testing.
Students can earn their GED for FREE through Sparta Adult Education!
Classes run year round with OPEN ENROLLMENT. Call (616) 887-7321 for more information!

**MUST BE 18 YEARS OF AGE OR OLDER**


CLASS SESSIONS AND LOCATIONS for 2019-20 SCHOOL YEAR
Alpha Family Center of Cedar Springs

6 North 1st St., Cedar Springs - Back Entrance

Thursday

10:00am-3:00pm

GED & HS DIPLOMA

Alpha Family Center of Lowell

519 E. Main St., Lowell

Tuesday 8:30am-11am

Thursday 8:30am-4pm

ESL, GED, & HS DIPLOMA

Cedar Springs Red Hawk Elementary

204 E. Muskegon St., Cedar Springs - Room 38

Tuesday & Thursday

5:30pm-8:00pm

GED & HS DIPLOMA

Frontline Community Church

4411 Plainfield Ave. NE, Grand Rapids

Monday & Wednesday

1:30pm-4:30pm

ESL, GED, & HS DIPLOMA

Kent District Library – Cascade

2870 Jacksmith Ave SE, Grand Rapids

2nd & 4th Fridays

9:30am-12:30pm

GED & HS DIPLOMA

Kent District Library – Walker

4293 Remembrance Rd. NW, Walker

2nd & 4th Wednesdays

4:00pm-8:00pm

GED & HS DIPLOMA

Sparta Middle School Library

480 S. State St., Sparta - Media Center/Library

Monday & Wednesday

5:30pm-8:00pm

GED & HS DIPLOMA

Steepletown Neighborhood Services

671 Davis Ave NW #1, Grand Rapids

Monday & Wednesday

3:00pm-9:00pm

ESL, GED, & HS DIPLOMA

Telamon Corporation

1495 10 Mile Rd., Sparta

Tuesday & Thursday

5:30pm-8:30pm

ESL, GED, & HS DIPLOMA

York Creek Community Center

3999 Alpenhorn Dr. NW, Comstock Park

Monday - Thursday

8am-2pm & 6pm-8:30pm

ESL, GED, & HS DIPLOMA