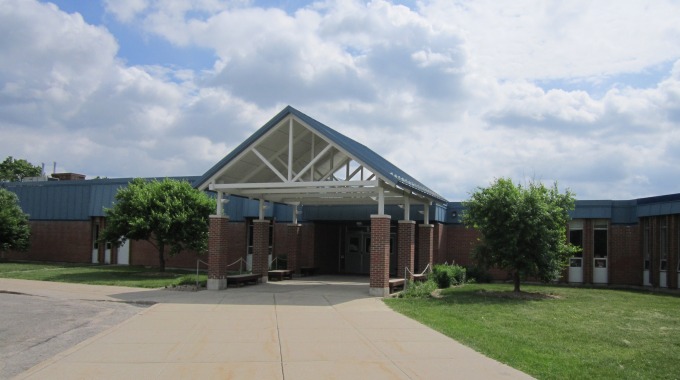 Welcome to Appleview Elementary
On behalf of the staff and students of Appleview Elementary, welcome to our school's website. Appleview Elementary serves approximately 500 students in third through fifth grade. As a part of Sparta Area Schools, the mission of Appleview Elementary is to cultivate a dynamic, compassionate community that empowers all learners to lead successful lives. Our core values that we believe:
Caring, trust, and a sense of belonging are essential for success.

Each person has unique and intrinsic worth and deserves to be treated with respect.

A high-quality learning environment is best achieved when school, home, and community build healthy relationships and work together.

A diversity of backgrounds, heritage, families, and viewpoints strengthen us.

All students are capable of learning and deserve a safe environment, both physically and emotionally.

High expectations, based on challenging, relevant learning experiences leads to exceptional growth.
Our goal is for the experiences that every family encounters at Appleview Elementary truly reflect the core principles we state as a school and district. Pertinent information about our school can be accessed by clicking on the links located on the left side of the page. Here is a quick summary of what you will find:
Announcements - A list of upcoming events. This page is updated regularly.
Building Information - An overview of our building.
Building Staff - A list of staff members names, e-mail addresses and links to their websites/blogs
Daily Schedule - An overview including start and end times and lunch hours
Food Service Menus - PDF files of our monthly breakfast and lunch menus
Building Highlights - Special programs and features about our building
Monthly Newsletter - PDF files of our current and former monthly newsletters
Student/Parent Handbook - PDF file of our handbook (policies and procedures)
School Improvement - A list of our building's goals and data from state achievement testing
Appleview Links - Helpful links to websites and documents for students/parents including the PowerSchool Parent Portal, AR Reading tests, etc.
Thank you for visiting our website and Go Spartans!
Mr. Birely
Principal
Mrs. Lehner
Assistant Principal

Appleview Elementary
Calendar
Calendar

Previous

September

2023

Next

S
M
T
W
T
F
S
1
2
3
4
5
6
7
8
9
10
11
12
13
14
15
16
17
18
19
20
21
22
23
24
25

Sep 25

6:00 PM to 8:30 PM

Location:

240 E. Spartan Drive Sparta, MI 49345

Calendar:

Appleview Elementary

https://spartaschools.gofmx.com/scheduling/requests/2560296/occurrences/5853697

26
27

Sep 27

6:00 PM to 8:00 PM

Location:

240 E. Spartan Drive Sparta, MI 49345

Calendar:

Appleview Elementary

https://spartaschools.gofmx.com/scheduling/requests/2585871/occurrences/5945055

28
29
30