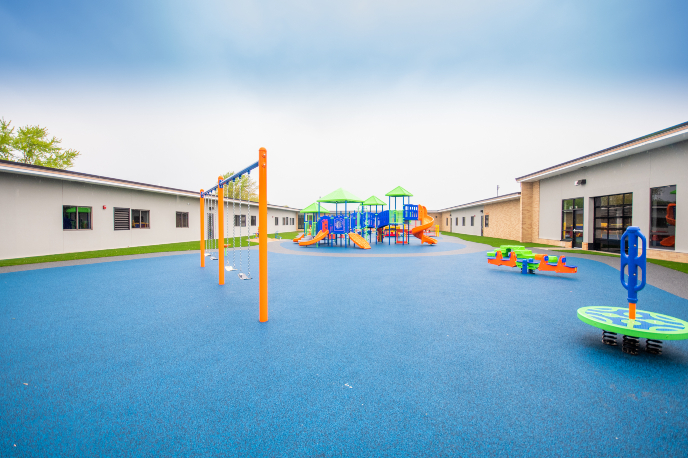 Welcome to Sparta Early Childhood Center
Welcome to Sparta Early Childhood Center (ECC)
Child Care | Tuition Preschool | Bright Beginnings | Great Start Readiness Program | Head Start | Early Childhood Special Education
The Early Childhood Center (ECC) programming focuses on safety, care, development, and kindergarten readiness. The ECC houses several programs including Sparta Child Care, Sparta Tuition Preschool, Bright Beginnings, Head Start, and Great Start Readiness Program.
Sparta Child Care provides both a daycare program and educational enrichment for children ages 2.5-years through Kindergarten. Care is offered throughout school breaks, snow days, and vacations. Enrollment is not limited to residents of Sparta Area Schools.
Sparta Tuition Preschool provides a family-centered approach to educating 3- and 4-year-old children. Sparta Tuition Preschool allows children to be assisted in developing motor skills, expressing feelings, counting, measuring, and making friends. The Sparta Tuition Program also includes field trips, two parent-teacher conferences, parent in-services, and workshops.
Bright Beginnings is a no cost family outreach and support program which uses the Parent as Teachers curriculum model. Parents as Teachers believes that children are born to learn and that parents are their children's first and most important teacher! Monthly play dates are held for parents and their children.
Great Start Readiness Program (GSRP) is a state-funded free preschool program for qualifying four-year-old children. Those who qualify may attend either a full- or half-day program four days per week, Monday through Thursday. The GSRP Program also includes two home visits, two parent-teacher conferences, parent in-services and workshops.
Head Start for Kent County (HS4KC) non-profit agency that provides holistic, family-centered services at no cost to qualifying families in Kent County, MI. Head Start for Kent County delivers comprehensive services to low-income children five and under and their families, while promoting their well-being and development.
Early Childhood Special Education (ECSE) provides quality specialized instruction specific to the developmental needs of young children in the areas of social/emotional, early language/literacy, and adaptive behavior in order to increase inclusion within their neighborhood schools and in the community.
Calendar