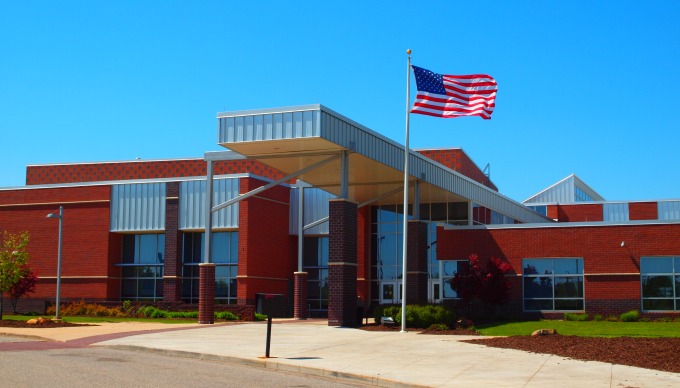 Welcome to Sparta High School
Graduation Live Stream Link Below
Please click on the link below to view the SHS 2020 Graduation ceremony that is being held TONIGHT at 630pm.
http://tinyurl.com/shslivestream
The weather forecast calls for sun and 76 degrees. Our ceremony will begin promptly at 6:30 pm. Gates to the stadium for our ticketed guests will open at 5:30 pm. As you choose seats, please sit in every other row. Sit in the rows with the Spartan Heads. Also, please social distance from people to whom you are not related. Additional important information:
1.) If you are sick or have any Covid 19 symptoms (fever, dry cough, shortness of breath) please stay home.
2.) Please practice social distancing throughout the ceremony.
3.) At the end of the ceremony please exit the stadium, and do not congregate inside the stadium.
Sparta High School
Welcome to Sparta High School, Home of the Spartans!
Thank you for visiting our web-site. Sparta High School is the sole, comprehensive high school in Sparta Area Schools. Our mission is to provide high quality educational opportunities for each of our 850 students, while ensuring each individual student's success. Sparta High School opened a state-of-the-art facility in the fall of 2007, which provides an outstanding learning environment for students and staff. Sparta High School offers over 80 courses in English language arts, mathematics, science, social studies, world languages, career internships, music, art, drama, and physical education.
Sparta High School's Advanced Placement (AP) program continues to grow. Currently, we offer AP courses in Biology, US History, European History, Statistics, Calculus AB, Literature, Language and Composition, and Psychology. Sparta High School also offers numerous honors sections within our four core content areas. In addition, Sparta High School partners with Ferris State University to offer Concurrent Enrollment courses in which students earn college credit for courses taken at Sparta High School. For more information on Concurrent Enrollment, click HERE.
Sparta is proud of our commitment to our learners who are on the pathway to trade schools and careers. Every year we send well over 100 students to the Kent Career Technical Center, which also offers college credit. In addition we offer a well-articulated career internship program that serves an additional 50 to 60 students.
Sparta High School recognizes the important role that co-curricular involvement plays in the development of our students. We proudly offer over 30 co-curricular programs, while competing in the Michigan Competitive Bands Association and the OK Blue Athletic Conference.
Sparta High School staff is dedicated, compassionate, and committed group of professionals that:
Believe in the power of respectful relationships
Stays focused on student learning
Uses data to drive decisions
Commits to continuous improvement
Go Spartans!
Matt Spencer
Principal
Sparta High School

PowerSchool Parent Portal


Online Yearbook Ordering


Career Academy Application

Calendar
FIRST DAY OF SCHOOL - AUGUST 26!
Parent / Principal Meetings
September 13 @ 8:00am
October 11 @ 8:00am
November 8 @ 8:00am
December 10 @ 5:30 pm
January (NO MEETING)
February 7 @ 8:00am
March 6 @ 8:00 am
April 21 @ 5:30 pm
May (NO MEETING)
June (NO MEETING)