Sparta Area Schools May 7, 2019 Sinking Fund Request
Sparta Area Schools May 7 Sinking Fund Request
By Pete Bush, Superintendent
On May 7, 2019, Sparta Area Schools will be asking voters to allow the district to continue to levy a Sinking Fund (sometimes referred to as a Building & Site Fund). The district first levied a sinking fund in 2000, and had the request renewed for another 10 years in 2010. The current levy will expire at the end of 2019.
The Sparta Area Schools community has a long history of supporting the long-term care of our facilities. Following the passage of Proposal A in 1994, the district passed a one-mill bond issue for maintenance projects and technology in 1995. That led to the sinking fund request in 2000 that was used exclusively for the repair and renovation of district facilities, and the renewal in 2010. In the spring of 2017, new legislation took affect that limited the amount of mills and number of years a district could ask for a sinking fund, but expanded the use to also include security upgrades and the implementation of instructional technology.
Current legislation allows a district to ask for a sinking fund for up to 10 years for up to 3.0 mills. Sparta's current sinking fund is for 1.25 mills, and the request was for 10 years. Our district is asking voters to support a continuation of that 1.25 mill sinking fund for an additional 10 years (2020 - 2029), with the expanded uses for security upgrades and instructional technology.
Our community has also supported the bonds to build the new high school in 2004, and the latest bond in 2016 to build the new stadium, construct a new middle school, and renovate our current middle school into an early childhood center. When the 2004 bond was passed, the district promised to lower the sinking fund levy to 0.8552 mills, and kept it there for 10 years, even after the renewal in 2010. As the debt levy for other purposes decreased in 2014, the sinking fund levy increased to 1.1552 in 2014, and 1.15 mills since that time. With the passage of the 2016 bond, our district would like to continue to levy 1.15 mills for our sinking fund for the next 10 years. That would keep our debt levy at the current 8.15 mills. Therefore the approval of this proposal would not increase the current tax levy, but simply maintain it at its current level.
Some may ask why the district is asking for the continuation of 1.25 mills if our intent would be to only levy 1.15 mills? The reason for the 1.25-mill request is to protect against any rollbacks in the millage due to Headlee caused by increases in property value. The 1.25-mill request should allow the district to levy the full 1.15 mills for the next 10 years.
Some may also ask with the approval of the 2016 bond, what needs does the district have for the next 10 years? The 2016 bond has improved security in our buildings, and allowed us to build new athletic facilities and the current construction of our new middle school. Our other buildings, Appleview, Ridgeview and the High School, will require continued renovation and repair. A sinking fund allows us to better plan for large operational expenditures, like asphalt, HVAC, or roofing repairs or replacements. It would also now allow us to refresh our technology for our students and continue to keep our facilities safe and secure. A sinking fund protects the general fund to focus primarily on instructional costs, and allows the sinking fund to take care of the large operational expenditures that cause a hardship on the general fund.
Sinking funds are the most fiscally responsible way to maintain our facilities. The funds are raised up front, so projects can be paid for with the existing funds, meaning that neither the district or our taxpayers are absorbing interest costs for these projects.
In order to vote on May 7, voters have to be registered by April 22, unless they would like to register in person with their local clerk. The May election is also the first election that no reason absentee ballot voting can take place. For information on registering to vote and for no reason absentee ballots, we encourage you to visit the Kent County elections website at https://www.accesskent.com/Departments/Elections/ .
We will also be hosting an informational session for anyone that would like to learn more about the district's sinking fund proposal on Tuesday, April 30 at 6:30 p.m. in the boardroom at the administration offices at 465 S. Union. Please feel free to also send any questions to pete.bush@spartaschools.org or call 616-887-8253.
Thank you for your continued support of our kids and our schools!!
District voters asked to renew 10-year sinking fund
www.schoolnewsnetwork.org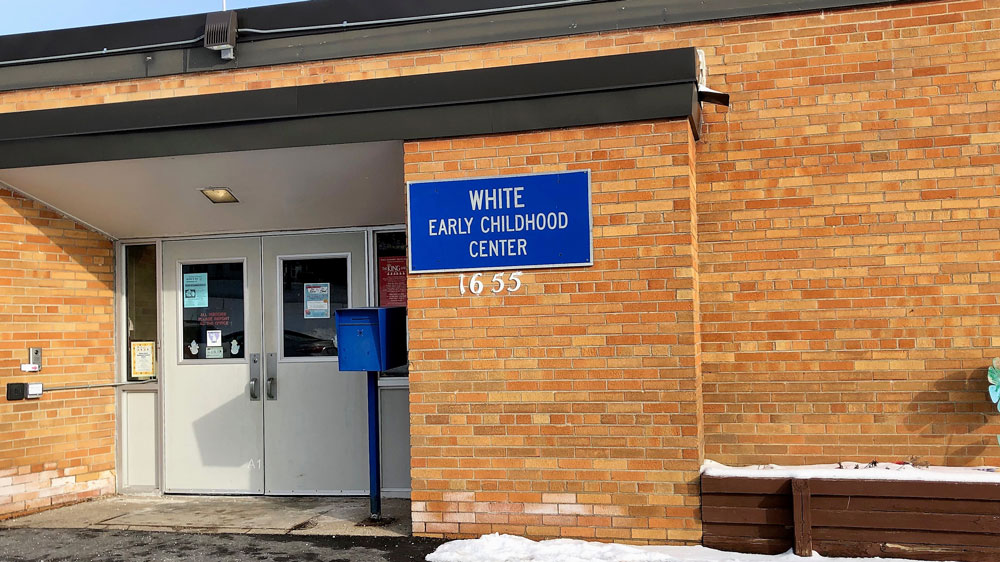 By Janice Holst - April 23, 2019
On Tuesday, May 7 the Sparta Area Schools Board of Education will ask voters to renew its 1.25-mill sinking fund for an additional 10 years. A community forum is planned for 6:30 p.m., Tuesday, April 30 at the administration offices, 465 S. Union, for anyone who would like to ask questions about the ballot proposal.
A Building and Sinking Fund is a savings account where districts may hold voter-approved local millage revenue in order to pay for unexpected projects or repairs that arise. Sinking fund monies must be used for specific purposes, including construction and repair of school buildings, school security or site improvements, and the purchase of real estate. These funds cannot be used for salaries, supplies, or equipment.
A sinking fund has been in place since it first passed in 2000 and was last renewed in 2010. If not approved, the current sinking fund will expire at the end of 2019. The district currently levies 1.15-mills each year for its sinking fund, and, if approved, the levy would remain the same for the next 10 years.
"Sparta Area Schools must take care of our facilities and will need to continue to make needed repair," said Superintendent Pete Bush. "IIf the sinking fund is not successful the district may need to make cuts in other areas which could mean reduced programs and larger class sizes in the future. These are the things we hope to avoid."
Over time, the sinking fund has generated about $10 million and has been used for:
new roofs on White Early Childhood Center, middle school, Appleview Elementary, and transportation garage
has repaired or replaced HVAC and boiler systems at three facilities
replaced flooring (carpet and tile) throughout many buildings, including refinishing and sealing gym floors
Replaced or repaired concrete and asphalt drives and parking lots throughout the district
"Without these funds they all would have needed to be paid for with our general fund, which is designated primarily for instructional purposes, supporting our children in the classrooms. It has been vital to the financial stability and programming that currently exists in our district," said Bush.
https://www.schoolnewsnetwork.org/2019/04/23/district-voters-asked-to-renew-10-year-sinking-fund/?utm_source=School+News+Network&utm_campaign=b0be054274-Mailchimp_Email_Newsletter&utm_medium=email&utm_term=0_8af2d3c0ed-b0be054274-143149529
Frequently Asked Questions:

What is a Sinking Fund Millage?
A sinking fund millage is a limited property tax that is specifically designed for addressing building repairs and upgrades. Essentially, it is an avenue that allows the community to provide financial support to schools to pay for necessary repairs and updates to school buildings. The sinking fund proposal is for a continuation of 1.25 mills for 10 years.
What is a Mill?
The mill levy is the "tax rate" that is applied to the assessed value of a property. One mill is one dollar per $1,000 dollars of assessed value.
What will the Sinking Fund Millage be used for?
School districts are limited by state law for what they can use the sinking fund millage for. It can only be used for repairs, site work, building upgrades, construction or remodeling, security upgrade and technology. It cannot be used to pay for general fund items such as classroom instruction, supplies, utilties, payroll, furnishings or programs.
How will I know collected funds are being used appropriately?
State law requires an independent annual audit of the sinking fund and requires the district to submit the audit results to the state treasurer. If the Department of Treasury determines from the audit report that the sinking fund has been used for a purpose other than those authorized for the sinking fund under state law, the school dsitrict shall repay the misused funds to the sinking fund from the school dsitrict's operating funds and shall not levy a sinking fund tax after the date the Department of Treasury makes that determination. The audit results are required to be posted on the district's website.
When is the election?
The Millage Proposal will be on the Tuesday, May 7, 2019 ballot.