Welcome to White Early Childhood Center
Welcome to White Early Childhood Center (WECC)
Tuitition PreSchool:
Sparta Schools' tuition preschool program provides children with opportunities for play and interaction while emphasizing "doing" and discovery. The emphasis is on providing a family-centered approach to educating young children. Children are assisted in developing motor skills, making friends, learning to express feelings and ideas and to do some counting and measuring of real things. Three year olds meet three times a week.
Child Care:
White Early Childhood Center offers full day child care or partial day preschool. Children may attend just a preschool class or be in attendance all day (childcare) and experience the same preschool curriculum. We have created a program to meet your child's needs. Through developmentally appropriate experiences children are encouraged to reach their full potential socially, emotionally, physically and cognitively. It is our intention to make this experience a happy, secure and stimulating learning program for the children. We have an educated, caring staff providing a safe and nurturing environment in which your child can learn and grow.
Enrollment:
To begin the enrollment process please fill out the pre-registration (School Enrollment form) here: Sparta Pre-Registration Form and then go to: https://enrollment.checkappointments.com to make an appointment to complete paperwork. Please note that all students enrolling in our 4-year-old program MUST be 4 by September 1.
Handbook:

3-Year-Old Preschool Tuition Rates

WECC Informational Handbook

Preschool/Child Care Permission Form

Child Information Card

Licensing Notification

Health Appraisal Form

Safe School Environment
Calendar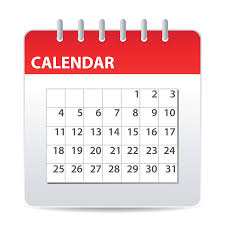 Spotlights

Great Start Readiness Preschool
FREE preschool to those who qualify. Call 616-447-2409 for more information and to enroll.