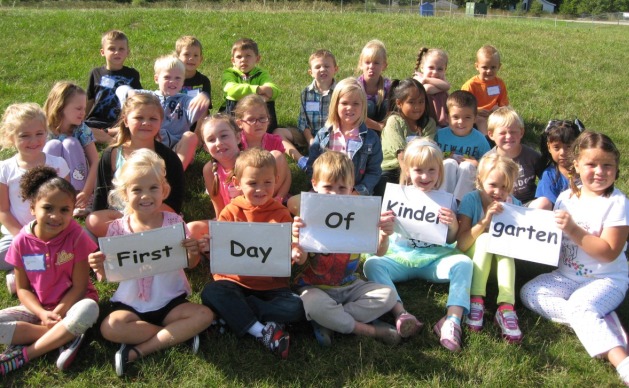 Building Highlights
WATCH D.O.G.S. is an innovative father involvement, education initiative of the National Center for Fathering. It began in 1998 in a single school in Springdale, Arkansas and has since grown into a nationally recognized program that has brought hundredes of thousands of fathers and father figures into our nation's classrooms and hallways. WATCH D.O.G.S. has created millions of "in school" volunteer hours and continues to have a tremendously positive impact on the education process. Today more than 3,793 schools in 46 states, including Washington D.C., participate in the WATCH D.O.G.S. program.
PROGRAM GOALS:
1) To provide positive male role models for the students, demonstrating by their presence that education is important.
2) To provide extra sets of eyes and ears to enhance school security and reduce bullying.
If you have questions regarding this program please contact Todd Yemc @ 616-570-4777 .
PARENT ATTENDANCE WELCOMED AND INVITED!!
Please attend our August Meet the Teachers Openhouse!
We also hope all parents will attend our grade level music programs and of course, our fall and spring conference nights.

Additional opportunities to get involved include:

Class Parties, Halloween, Christmas and Valentine's Day are exciting and fun-filled events that invite your attendance!
Fundraisers - We annually host a canned food drive in early November with donations going to a local food pantry.
Angel Tree Project - district staff annually support this project helping our struggling families, during the holidays.
Empty Bowls - this service learning project allows our students to become aware of the issue of hunger in our comunity and through an art project and the donations solicatied, help to support Kinds Food Basket, an organization that serves over 6000 meals a day in the Greater Grand Rapids area.
Field Day - this annual spring event is support by a host of volunteers and is looked forward to by all!
We know, that being present matters more to a child than almost anything we might say! Your smile, from the audience or after a conference, cheering at field day or commenting on the creative paint job on their "empty bowl", is so very important to your child. We encourage our parents to be present and engaged with us at every step, as together, we encourage a passion for learning and for life.