Information Sources
Library Websites
http://lakenet.llcoop.org/
This is the Lakeland Library Cooperative online interlibrary loan catalog. You can request books from libraries all over West Michigan.
http://www.kdl.org
This is the Kent District Library Site. You can request materials if you have a KDL library card.
Metasearch Engines and Web Guides
http://www.findingdulcinea.com/
This is a site that offers information that has been reviewed and webguides on hundereds of subjects. Each feature on this site has passed "muster" for accuracy and relevancy.
htttp://www.sweetsearch.com/ This is a feature within Finding Dulcinea that acts as a search engine for all the reviewed sites within Finding Dulcinea
Bibliography
http://www.calvin.edu/library/knightcite/
This site is a great citation generator.


http://owl.english.purdue.edu/
This is the English Department site from Purdue University. You will find a great MLA Guide and writing lessons.
http://citationmachine.net/
This site helps you complete MLA citations by enterin the bibliographic inforamtion into a MLA format engine.Dictionary


Great Information sites
http://www.yourdictionary.com/
Provides an easy-to-use search engine for words and the results are quite detailed.

http://lii.org/
The Librarian's Index to the Internet

http://www.si.edu/
The Smithsonian Institution online!
http://memory.loc.gov/
American Memory is a gateway to rich primary source materials relating to the history and culture of the United States.
News
http://www.msnbc.com
http://www.cbsnews.com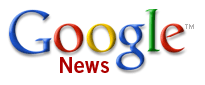 http://www.google.com/news


http://www.newseum.org/todaysfrontpages/
http://www.npr.org/