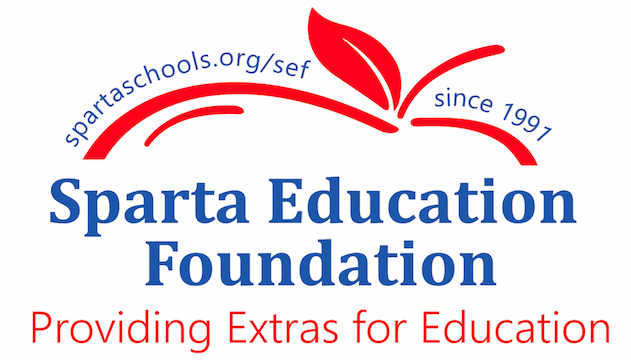 Visit our New Website! https://sparta-education-foundation.givecloud.co
SEF Board Meetings are held at 7:45am in the Administration Board Room.
| | |
| --- | --- |
| Date | Meeting Type |
| 09/13/2023 | SEF Board Meeting |
| 10/11/2023 | SEF Board Meeting |
| 11/08/2023 | Grant Presentations (app deadline is 10/25/2023) |
| 12/13/2023 | SEF Board Meeting |
| 01/10/2024 | SEF Board Meeting |
| 02/14/2024 | Grant Presentations (app deadline is 01/31/2024) |
| 03/13/2024 | SEF Board Meeting |
| 04/10/2024 | SEF Board Meeting |
| 05/08/2024 | SEF Board Meeting |
| 06/12/2024 | SEF Board Meeting |
| 07/10/2024 | Grant Presentations (app deadline is 06/24/2024) |
| 08/14/2024 | SEF Board Meeting |
SEF Welcomes New Director
SEF Welcomes New Executive Director!
It is with great pleasure and excitement that Sparta Education Foundation (SEF) introduces our very first executive director, Mr. Matthew Hayes. Matt comes to us highly recommended by references in both the business and private sectors. He is a proven leader, having worked in multiple executive-level positions helping organizations grow and adapt to changes in complex environments. Matt is passionate about education. He has a bachelor of science degree in science education, a master of science degree in environmental science, and strong family ties to education. Matt is also dedicated to communities. He has applied his training and expertise cleaning up contamination in the environment, educating people and companies about safety and environmental stewardship, and for nearly two decades, working for an Alaska Native corporation providing benefits to Alaska Native organizations and their peoples. Currently, he is a small business owner investing in real estate which allows him the flexibility to bring his passion, energy, and executive expertise to the SEF.
The addition of an executive director came about after more than a year of research and exploration by the SEF board of directors. During that time, the SEF worked directly with a consultant to evaluate our needs as an organization and research the economic feasibility of adding such a position. We also sought input from the Johnson Center of Philanthropy at GVSU as well as education foundations throughout Michigan to determine how an executive director might fit with our organization and enhance our ability to reach our mission of "Providing Extras for Education." The board voted unanimously to move ahead, and in January we began the search. After a lengthy application and interview process, the SEF board of directors voted unanimously to extend an offer to Mr. Hayes to become executive director.
The role of executive director is new to our board, and the decision to move in this direction did not come easily. Our research suggests that adding an executive director to an organization such as SEF results in increased giving. We understand that change like this takes time. The executive director will be working side by side with our committees and under the direction of the board of directors. Ultimately, our expectation is that the addition of this role will raise the visibility of SEF and enhance communications between SEF, the Sparta Area Schools, and our community. It will also aid us in developing and maintaining long-term relationships with our donors and identify new sources of funding thus allowing SEF to expand our grants and impact the learning of Sparta students for decades to come.
Matt has hit the ground running. His official first day was March 6. He has attended committee meetings, arranged tours of the schools for himself in order to get to know the staff and see Sparta Schools in action, and most recently, he and his wife, Tina, spent the day volunteering at RetroBowl where they were able to meet some of our families and teachers while participating in our biggest fundraiser of the year. They were a much appreciated presence at what turned out to be another successful event.
A huge thank you to all those involved in supporting this year's RetroBowl. We would especially like to thank the many businesses and families who supported us financially, with door prizes, and with their time.
Sparta Education Foundation is very excited about the prospects that this new partnership will bring to the Sparta community in general and to Sparta Area Schools specifically. We wholeheartedly believe that it is our students who will most greatly benefit from this alliance. Please join us in welcoming Mr. Matt Hayes to the Sparta Education Foundation and our community.
LeAnn Kitson, President
Sparta Education Foundation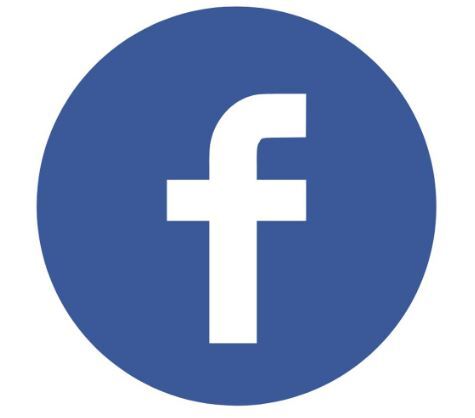 Like us on FACEBOOK to learn about our upcoming events!

The Sparta Education Foundation (SEF) was founded in 1991 based on the belief that Sparta Students should not be limited to minimum standards due to a lack of state funding for education. Since that time, many student have benefited from SEF-funded grants that provide the "extras for education", but still the need continues.
The SEF's mission is to help provide creative, progressive and innovative educational opportunities for our students and staff which are beyond the normal operating budget of the school district.
Please consider making a contribution and give our students important enrichment opportunities that would be available otherwise. Go to the CONTRIBUTIONS page for details.
The SEF is governed by a volunteer Board of Directors and operated independently from the Sparta Board of Education under an established set of bylaws.
If you have any questions regard SEF, please reach out to us!
sef@spartaschools.org
SEF Board of Directors & Member List
SEF BOARD OF DIRECTORS 2022-2023:
LeAnn Kitson, President
Jim Kerby, Vice President
Sue Blackall, Secretary
Patti VanderWall, Treasurer
Joel Stoner, Ex Officio

Board Members: Michelle Alster, Julie Anderson, Kristi Armock, Jennifer Baldini, Erin Bormes, Chris Hoover, Bob Schirado, Stacy Helsel, Sarah Richmond

Associate Members: Heather Holland, Connie Howes, Sue Knauf, Bob Liscome, Liz Morse, Deb Warwick, Laurie Zurek, Kathy Reed, Don Behrenwald, Martha Markham


The SEF board of directors is composed of fifteen volunteers from the Sparta community who are dedicated to supporting the mission of the Sparta Education Foundation to provide creative, progressive,and innovative educational opportunities for Sparta Area School students K through 12th grade which are beyond the normal operating budget of the school district. Board of directors serve a three year term. Elections take place in June and terms begin in July. All board members must abide by the code of ethics written in the handbook. The board meets the second Wednesday of every month at 7:30am in the district board offices. Duties and expectations include:
Attend monthly general board meetings
Adhere to the policies written in the SEF handbook and bylaws
Participate in, support and promote SEF programs including fundraising
Participate and support the activities of at least one committee of your choosing, including attending scheduled meetings
Promote and advocate for the mission of the Sparta Education Foundation
Protect the privacy and confidentiality of SEF, its donors, and donations
Maintain positive, professional, and supportive communication with school staff and other SEF board members.
Board Members must first serve as an Associate Member
Volunteers who do not wish to become an Associate or Board member are welcome to assist with tasks or at events periodically throughout the year as needed and as desired.

To express interest in becoming a member of the Sparta Education board of directors, please email us at sef@spartaschools.org and write "SEF Board" on the subject line. A member of the board will get back to you concerning your next steps.
Job/Volunteer Opportunities
Board of Director Volunteer
SEF is currently seeking volunteers who are passionate about Sparta, education and children!
If interested in volunteering, please fill out this APPLICATION and email to sef@spartaschools.org


If you have any questions regarding the listed positions, please email sef@spartaschools.org