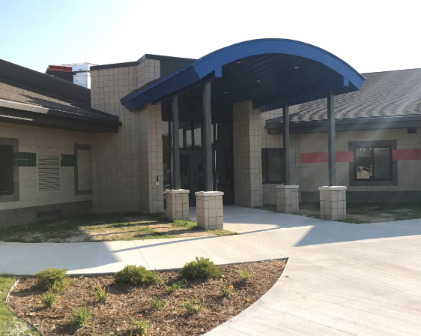 Principal's Greeting
Welcome to Ridgeview Elementary!
If you are seeking a place for your child to be loved and to love to learn, you have found your new home! My own children grew under the caring and direction of this staff and I credit much of what they exhibit, in the way of responsibility and love-of-learning, to their start here.
We welcome you to visit! This veteran staff are dedicated professionals and will impress you with their desire to be responsible to your child's needs and individuality. We appreciate the uniqueness that each child brings and work hard to ensure that your child will believe in herself as a capable learner and will begin to explore their passion in a safe and nurturing environment.
A few specifics of our program: Ridgeview Elementary serves about 650 students and their families. We have a Grant funded preschool, Early Childhood Special Education, Kindergarten, First Grade and Second Grade in our building.
The teachers and support staff members at Ridgeview Elementary are known as leaders in early literacy and provide a Balanced Literacy learning environment. The emphasis in these grades is on establishing a strong foundation in literacy and mathematical strategies and a love of learning in a safe, orderly and caring environment. We are dedicated to serving students and their families as we provide a foundational learning experinence. From small beginnings come great things!
Marialyce Zeerip, Principal