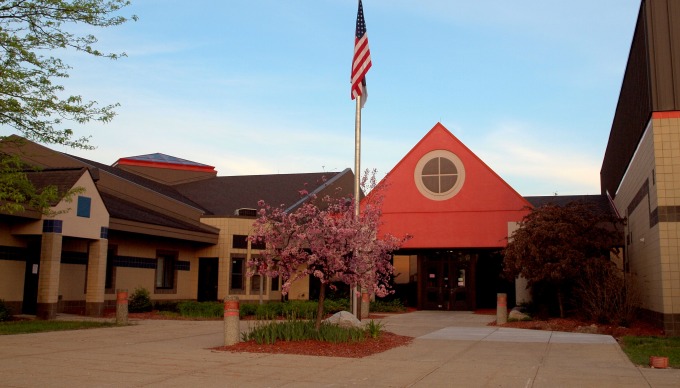 Parent 2016-2017 - Welcome Back Letter
Dear Ridgeview Parents,
Welcome to the new school year. I am very happy to welcome you to a continuation of the journey in your child's education. While our hallways may be currently quiet, it won't be long before they are filled with the sounds of children learning and having fun! We have just a few days of summer. I hope you thoroughly enjoy them as you look forward to the first day of school, Tuesday, September 6.
I am privileged to have the opportunity to serve as Principal at Ridgeview, and honored to work with our highly qualified and dedicated staff, our wonderful students, and all of the supportive parents. The elementary years are critical times of development for students and I look forward to working with all of you to make this school year successful.
Our primary focus in the early years, is to instill in your child a love of learning and a belief that he or she is a capable learner. In addition, our vision is for every child to perceive themselves a reader, and to love reading, as reading opens doors to world unimaginable!
The start of school is just around the corner and we look forward to your first visit with us at Meet-the-Teacher on:
Kindergarten – two sessions. Attend one of the two, Monday August 29, at 5:30 and 6:30 p.m.
1st, 2nd, ECSE & GSRP – Wednesday, August 31, from 4 – 6:30 p.m. Drop In.
The success of Ridgeview Elementary is a direct reflection of the relationship we have with our parents and community. We invite you to become a part of our school community, volunteering with our PTC, with your child's classroom teacher, with our WATCHDOG program or in one of the many ways we publicize. Your presence in our school makes it a richer place for all of us, as one more caring adult strengthens our entire school community.
I look forward to seeing you at our Orientation/Open House events, and look forward to a wonderful year of learning. Should you have any need to contact me, please call (616)887-8218 or email me at marialyce.zeerip@spartaschools.org.
In closing, please enjoy the remaining days of summer. I look forward to seeing many new and familiar faces on our first day of school.
Sincerely,
Marialyce Zeerip
Principal, Ridgeview Elementary
Important Information:
1) Class lists. Will be posted on the front windows on Friday, August 26.
2) School Times: Drop off is from 8:20- 8:35 a.m. The Bell rings at 8:38 a.m. Students may enter the building at 8:20 a.m. and go directly to the café for breakfast. If not eating breakfast, students are to go directly from the bus (or parent vehicle) to the playground for morning recess.
3) Lunch times: Kindergarten (11 – 11:45 a.m.), 1st grade (11:30 – 12:15 p.m.), 2nd (12 – 12:45 p.m.)
4) Pick up Times: Students who are being picked up will be dismissed at 3:35 p.m. An adult who is listed on the emergency card must sign the student out, at their classroom. Bus riders are dismissed at 3:45 p.m.
5) Drop Off: Our drop off zone goes around the front curb of the building. We ask you to have your child ready to exit the vehicle, just as soon as you stop in the drop off zone. This way, we can exit several children at once, speeding up the process and minimizing the line of vehicles waiting to drop off. Students exit the vehicle on the passenger side and go directly to the café for breakfast, or to morning recess. If it is raining, all students enter the building and go to an assigned area.
6) Pick up Procedure: Please park and enter the building, waiting in the front lobby until 3:35, when you will be invited to head to your child's classroom to sign him/her out. If your student is normally picked up and you are not there at 3:35 p.m., the student may wait in the Art room with our Art teacher, Mrs. Mitchell.
7) First Day of School: All students will meet their teacher on the playground in the morning – but for those eating breakfast on the first day - Kindergarten on the Southwest side, 1st grade on the South side and 2nd grade on the Southeast side.
8) Busses – your bus drive will contact you prior to the first day of school, to confirm pick up and drop off time. The first week of school, busses are often late in arriving home. We ask you to be patient trusting that your student is on the way home though may be arriving late.
9)Communications – Parents are asked to communicate directly with staff members concerning any questions or concerns. Please contact them either via voicemail or email. The staff member can then look into the concern and get back in touch with you in a timely fashion. In the event that the staff member is unable to resolve the issue, or if you are not satisfied with the resolution, then please contact me and I will do my best to assist you.
10)Volunteering….PTC/WatchDogs and more! – Volunteers are at the heart of our school. Whether you get involved from a distance – supporting one of these groups from your home) or whether you volunteer on site, your involvement is much needed and much valued by all of us at Ridgeview. Please do get involved volunteering with us. Communications concerning opportunities to volunteer will be sent home during the first week of school. All volunteers (including field trip chaperones) must have a criminal records check done annually.
11) Parent Portal – Please ensure that we have accurate contact information for you at all times. It is essential that we have correct phone numbers, email, emergency contacts and addresses. If you need to make a change, we ask you to go to the PowerSchool Parent Portal and update your information or call the building and provide those changes. All permission (field trips, technology use, etc). are also found in the Parent Portal. It is required that every parent review these and "ok" them annually.
12) Attendance – We are excited to have the support of Kent School Services Network personnel here with us this year. Staff include Paul Cole and Ashley Stebbins. KSSN works with families to assist them in accessing programs and services available around Kent County including food, housing, medical, dental, mental health assistance and more. The KSSN staff will take the lead this year in supporting families with positive attendance. As we all know, attendance counts!
Principal's Greeting
Welcome to Ridgeview Elementary!
If you are seeking a place for your child to be loved and to love to learn, you have found your new home! My own children grew under the caring and direction of this staff and I credit much of what they exhibit, in the way of responsibility and love-of-learning, to their start here.
We welcome you to visit! This veteran staff are dedicated professionals and will impress you with their desire to be responsible to your child's needs and individuality. We appreciate the uniqueness that each child brings and work hard to ensure that your child will believe in herself as a capable learner and will begin to explore their passion in a safe and nurturing environment.
A few specifics of our program: Ridgeview Elementary serves about 700 students and their families. We have a Grant funded preschool, Early Childhood Special Education, Kindergarten, First Grade and Second Grade in our building.
The teachers and support staff members at Ridgeview Elementary are known as leaders in early literacy and provide a Balanced Literacy learning environment. The emphasis in these grades is on establishing a strong foundation in literacy and mathematical strategies and a love of learning in a safe, orderly and caring environment. We are dedicated to serving students and their families as we provide a foundational learning experinence. From small beginnings come great things!
Marialyce Zeerip, Principal
Spotlights

District Pre-Registration
If you would like to begin the enrollment process, click on the link below to get started. If you child is already enrolled at Sparta Area Schools you do NOT need to fill out the pre-registration form.
More...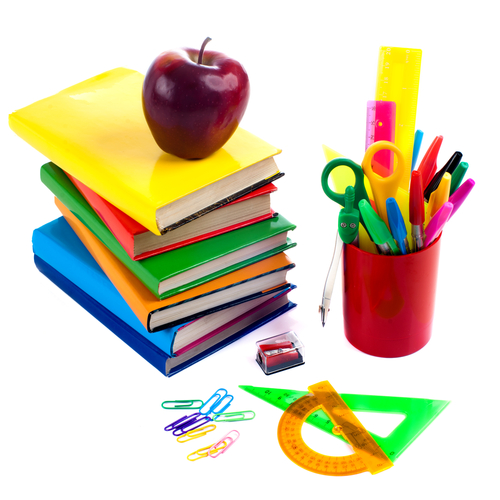 Ridgeview School Supply List
Ridgeview's 2016-17 Suggested Supply List. Any items brought in will be used as classroom supplies. Thank you!
More...

Great Start Readiness Preschool
FREE preschool to those who qualify. Call 616-647-8767 for more information and to enroll.